So much is going on!
* The university has a great speaker
* There is a special at the BBQ place
* It is bobble head night at the baseball game
* and it's Taco Tuesday

TextMuse makes it easy for you to discover what's happening and share it with your friends Events, deals, and fun are available immediately. TextMuse makes it easy to Discover, Share, and Go!
Easily share what you find with friends in a way that everyone understands -- texting!
Watch for great deals exclusive to TextMuse. And if you share them with friends, the deal gets even better!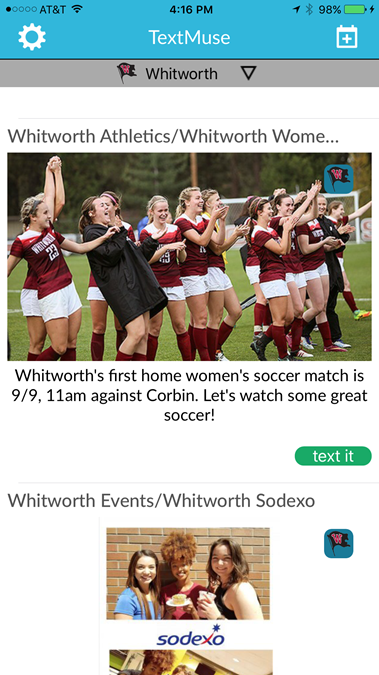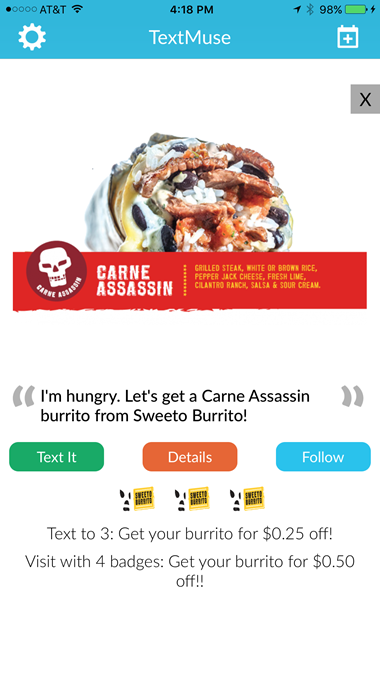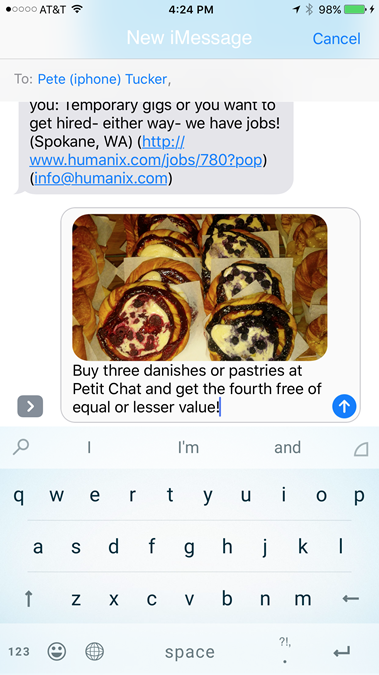 Partner with us and increase your exposure in the community! Post information about your events, deals, or open internship positions using a simple web interface. Encourage users to share your content with friends through text messaging! Contact us or email us (info@textmuse.com) for details.
Current business partners: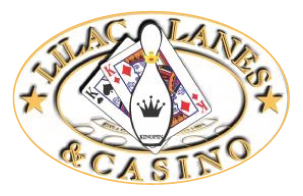 Tomato Street Italian Restaurant
Pattison's North Roller Skating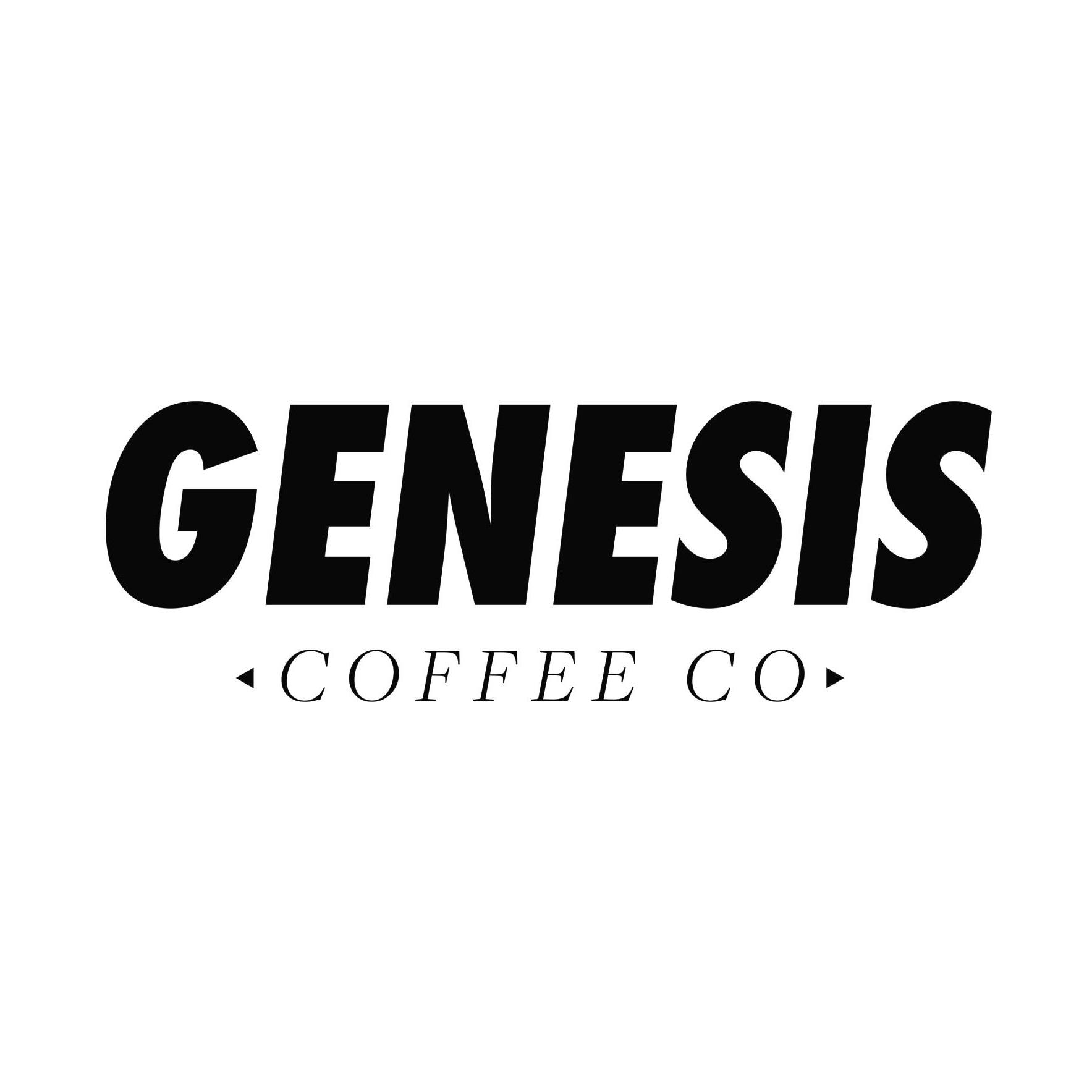 We're looking for more community partners, including universities, fan bases, and neighborhoods. If you'd like more information, contact us!
Current community partners:
Whitworth University, Spokane, WA
Poster (2019)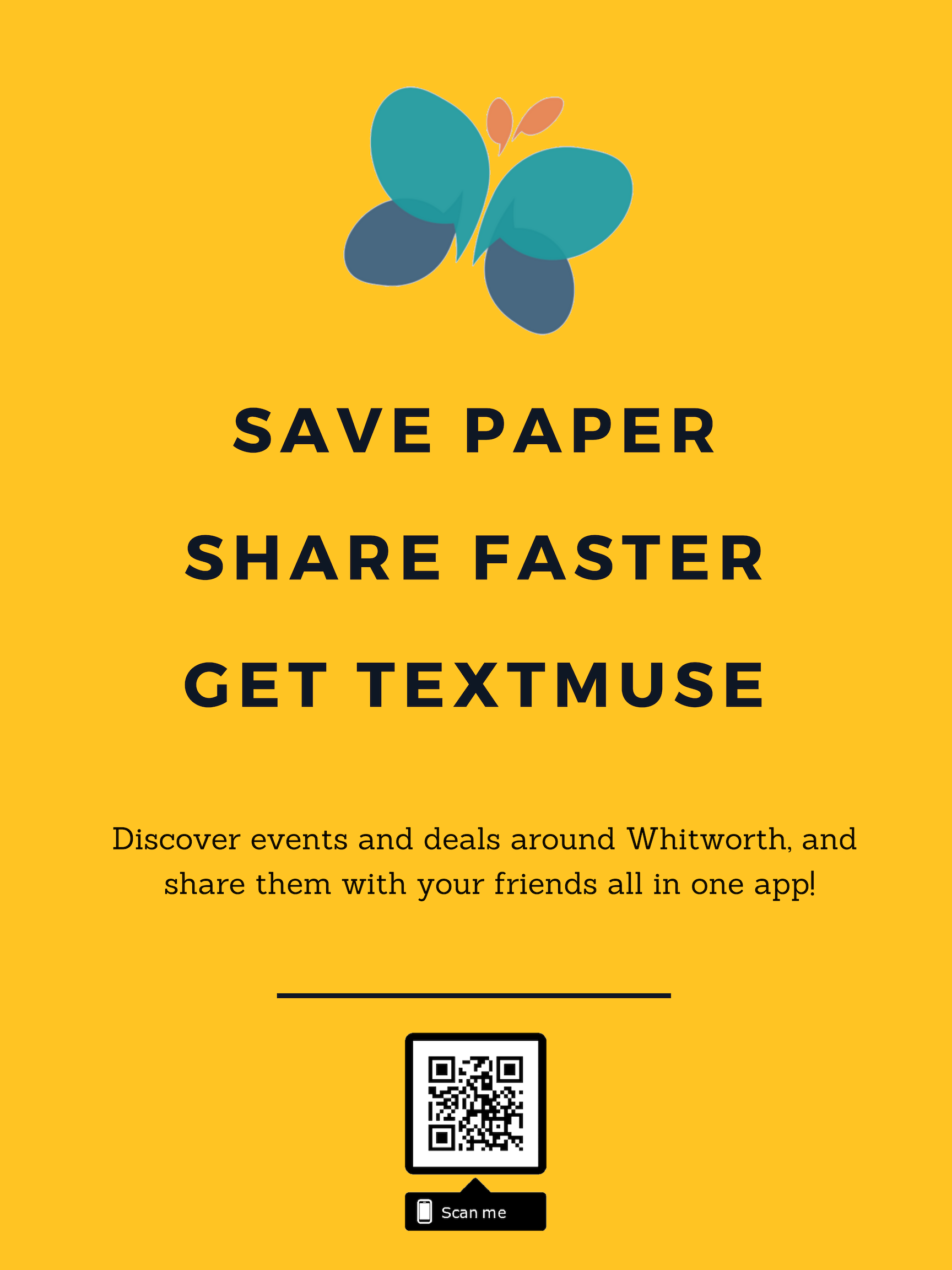 User ad (2018)
User ad (2016)
Business pitch
TextMuse Content Manager Tutorial Part 1
TextMuse Content Manager Tutorial Part 2
TextMuse Content Manager Tutorial Part 3
Our team
Todd Myers, CEO & President
Todd pioneered some of the earliest and most successful internet marketing programs for the Seattle SuperSonics, and continues to apply his public relations expertise to Fortune 50 clients. He is also a recognized expert in environmental and energy policy, and writes for the WSJ and other national media. He most frequent textees are the TextMuse team and his wife, but he is still unable to text his two dogs — his next app will hopefully resolve this issue. Despite being a dog lover, Todd has found that TextMuse has revealed his secret passion for sharing lolcats.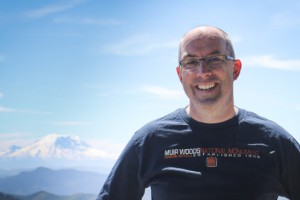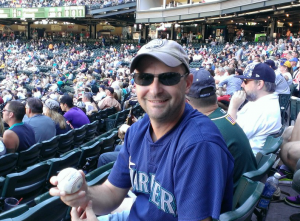 Pete Tucker, Chief Technology Officer
Pete is a math and computer science professor at Whitworth University, where he teaches Software Engineering, Database Management, Mobile Application Development, and Software Quality Assurance. Prior to this he was a Microsoft software engineer, where he was part of the teams that developed Microsoft Access and Internet Explorer. All of this is a long way of saying that he is the guy who actually made TextMuse, so if you have any questions, you should just text him. He is a TextMuse power user, and has probably texted every single thing that can be texted on the app.
Interns: Jessica Berge, Utsal Shrestha, Blake James, Kathleen Levi, Emmie Johnson, Mykaela Hendrix, Joshua Omdal, Trevor Forsell